A tasty weeknight treat or a weekend masterpiece
Kid Goat Chops are lean, tender, delicate and very versatile. Create a quick weeknight bite or a finger-friendly family feast this weekend!
Our Kid Goat Chops are a real treat anytime, but this week's special offer will mean they won't hang about for long. No minimum order, tracked next day delivery before midday, what are you waiting for?
Related products
Check out our other incredible Kid Goat Products today!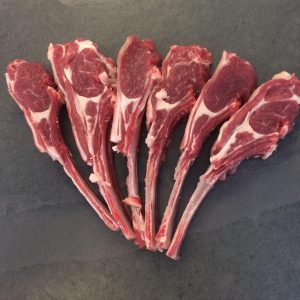 Kid Goat Lollipop Chops
£9.99 – £10.99
Ewe should try something new
Grass-fed Cheshire Mutton, full of flavour and a tasty price to match!