Order Now for Guaranteed Easter Delivery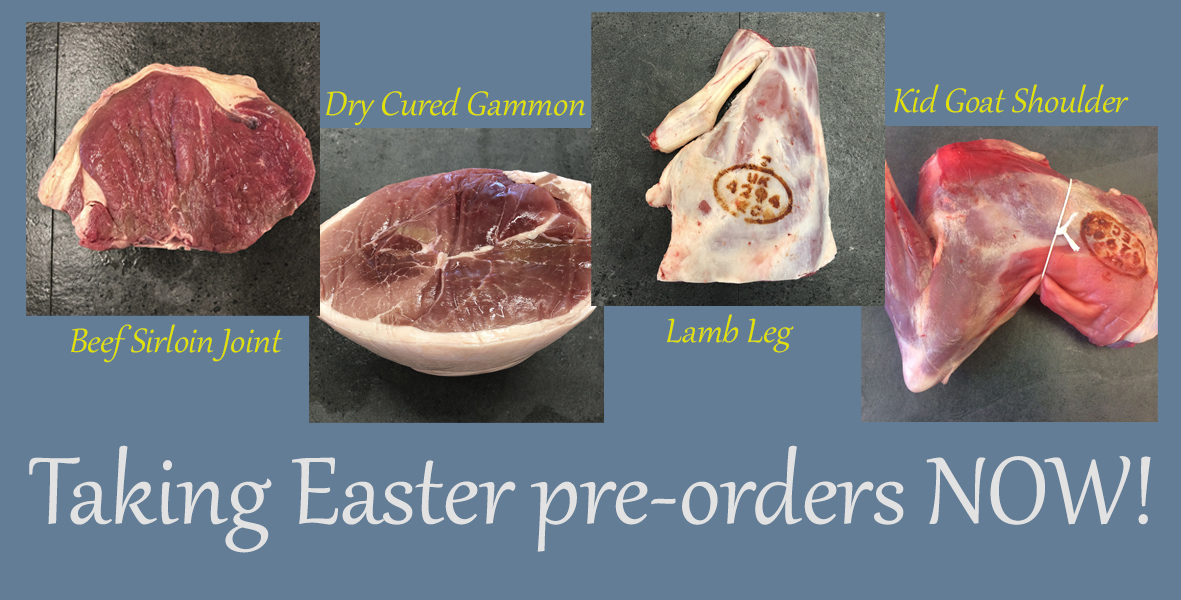 Only 4 weeks to go until Easter
If you are looking to order any meat from us, for Easter or around the Easter period is is advisable to order as soon as possible to avoid disappointment.
Orders are treated on a first come first serve basis  – don't miss out on your favourite Easter dinner!
The Finest Goat Meat
It's no secret that the finest Goat Meat available is Kid Goat – lean, tender and incredible tasty.
These young billy Kid Goats have been saved from the dairy industry – choose sensible and sustainable as well as delicious!
A Traditional Favourite
Lamb Leg is a traditional favourite to feed the family at Easter, able to provide for up to 6 guests.
Some of the best locally sourced, grass fed, Lamb in Cheshire. You can't say you've tried Lamb until you have tried THIS Lamb.